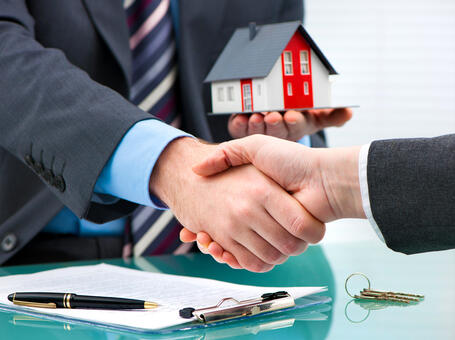 Real Estate Transactions & Litigation Attorney
Due to the complex nature of real estate transactions in Brooklyn and throughout New York State, it is imperative to have an experienced real estate attorney that can help represent your best interests throughout the selling/purchasing of your home, business or investment property. The Law Offices of Mark Bratkovsky has handled hundreds of closings for co-operations and condominiums and has assisted clients in real estate litigation. Our thriving real estate practice has helped individuals and business entities in real estate transactions and litigation cases in Brooklyn and throughout New York State. Our firm is proud to have represented various banking and financial institutions, such as Bank of America, Citi Bank, Flagstar, and Kinecta. We are here to assist you with multiple types of real estate transactions, such as, buying, selling, leasing/financing, short sales and mortgage foreclosure. Our real estate attorneys are there with you for the entire process, from negotiating and drafting the purchase or sale contracts to representing you during closing. Over the years, we have established relationships with real estate professionals in Brooklyn and throughout New York State, including, mortgage brokers, title companies and real estate agents. This network provides efficiency throughout the process and allows us to proactively address any issues that may arise. At the Law Offices of Mark Bratkovsky, our goal is to make the process of buying or selling in New York as straightforward and stress-free as possible.
Legal Services offered by Real Estate Attorney in Brooklyn NY:
Commercial leasing agreements for owners and tenants.
Deed corrections and transfers
Mortgage audits
Mortgage modifications
Refinancing
Residential leases
Residential and commercial real estate transactions, including purchasing and selling of condominiums and cooperative apartments.
Settlement agent on behalf of banking institutions and private lenders
Short sales
Contact us
to schedule your free consultation with real estate transactions & litigation attorney in Brooklyn NY.
Visit our
Resources
page for a list of useful links